Description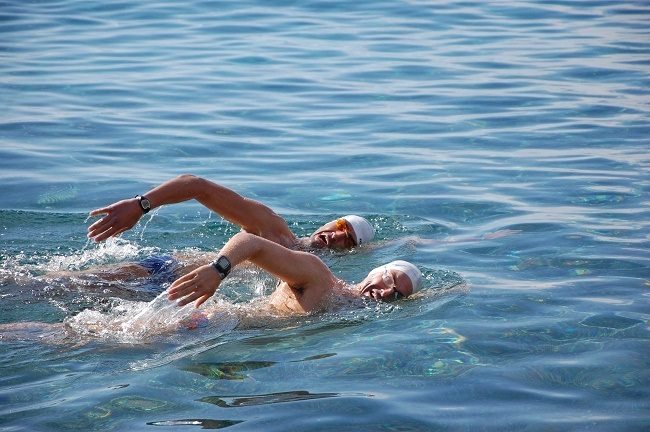 Sometimes we feel like we are swimming too slowly, we would like to swim more efficiently, we feel we are sinking in the water and working too hard with our feet or legs and running out of oxygen.
In this course is suitable for beginners and professional swimmers over the age of 18 who can swim 1000 meters freestyle and want to improve style, swim longer distances and move much faster.
What you will learn from this course is,
How to swim long distances without getting tired,
How to control the pace of swimming when we breathe once every 3 strokes,
Learn how to increase lung capacity, inhale and exhale correctly.
Swim much faster, but without "digging", meaning controlling high pace with true style
The principles of the West swimming technique are revolutionary. Masters swimmers replicate their childhood results, or very close to them, triathletes swim out of the water and feel refreshed instead of exhausted and most importantly you can overload the body and never feel any pain.
In this program you will receive flexibility and muscle extending exercises specifically suitable for you in order to lengthen the muscles, and allow them to consume less oxygen, also the number of strokes will decrease significantly, and the idea is that this will give you the tools already in the first month to save 20% effort maybe even 40%.
What accessories do you need to get going?
Taking up any sports activity will sometimes require you to gear-up, and to make things simple for you, below you will see a short list of the things you really NEED in order to get started.
WEST experts have selected out the minimum items that are necessary:
Swimming suit
Goggles
Fins
We have also collected selected items that you can find here and purchase them easily online.
The course is easy, simple and suitable for progress at your own pace, at last you do not have to think at all, but let us take you step by step without having to think at all
Take the course to view this content. <!php get_template_part('module', 'form'); ?>