Description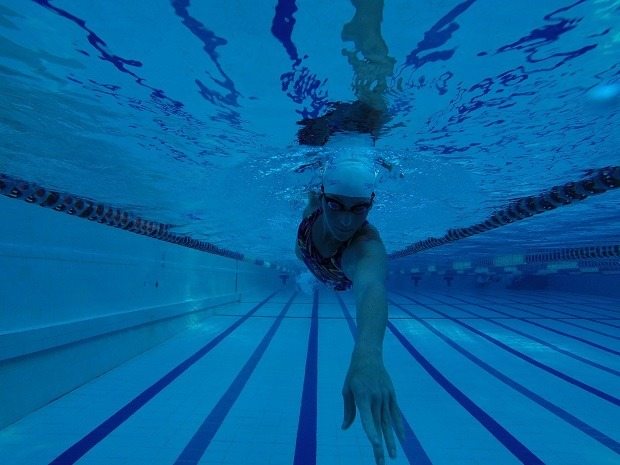 Hi my name is Ori Sela founder of WEST, and I'll tell you a bit about the how WEST swimming technique will change they way you swim, will teach you about your body, get you feeling better faster than any other swimming method in the world.
How?
WEST was developed as a need to heal and treat people who had suffered from herniated discs, injuries and other kinds of body aches through swimming. Something miraculous happened over the years and we came to the understanding that:
a) People are different and need to swim in a different ways, and
b)If the spine is kept neutral while swimming, the back and neck are kept in place and this will release tension and stress from the neck and loosen the balance center. A relaxed and loose body will lead to better floatation in the water,  help lengthen muscles, it'll take longer to get tired and thus swim longer distance and much faster.
West also works on the symmetry between the body and the breathing, once every three strokes and the idea is to draw the hands at the correct depth for you in every single movement you draw, not only the hand but also the lower back lengthens, slowly changing your muscle structure and this creates a kind of a natural "shock absorber" that strengthens the core muscles.
After watching and studying tens of thousands of people with lower back problems and spinal problems, WEST was developed as a need to help people in motion and by moving the body, over the years we realized that people who suffer from back problems have similar characteristics and in this course we'll use differences in the muscle structure and it's relaxation to create pain free swimming and pain-free life.
You've probably been told  that if you strengthen your abdominal muscles you would suffer less pain, but if you do suffer from back pain and start doing sit-ups, not only will that not release the it, instead you will feel like you can't move for a few days.
In this course – WEST will concentrate on changing the structure of your lower back muscles, extend of the erector spine, stretching and strengthening the shoulders and your core so that the body can cope with everyday life activities such as driving, sitting in front of the computer, life stress, and more ….
In addition, the program will create balance between the right side to the left of the body by gliding slowly and waiting at the end of each stretch, creating balance between the leg muscles front and back. Change muscle structure and extend angles specifically unique to the WEST swimming method, allow you to lean on your strongest muscles in the body and relax the strain from the back area.
When we suffer from strong or mild back pain, it's hard to do any aerobic activities that can be very a very positive influence on our brain, this program will help your metabolism to improve and you'll feel great in just a short period of time
Tens of thousands of people can't be wrong and they have changed their life from one end to another and life a full life without pain.
What accessories do you need to get going?
Taking up any sports activity will sometimes require you to gear-up, and to make things simple for you, below you will see a short list of the things you really NEED in order to get started.
WEST experts have selected out the minimum items that are necessary:
Swimming suit
Goggles
Fins
We have also collected selected items that you can find here and purchase them easily online.
The course is easy, simple and suitable for progress at your own pace, at last you do not have to think at all, but let us take you step by step without having to think at all
Take the course to view this content. <!php get_template_part('module', 'form'); ?>