Why Is WEST swimming online program so easy? Is it really possible to learn swimming online?
Thousands of people have already done it, learnt to swim from 0, treated back problems and progressed much faster with almost no effort.
It's so easy to learn and to improve your swimming technique on this on-line program, without even the need of seeing an instructor.
The program is very easy to understand, all you need to do is follow 3 easy steps: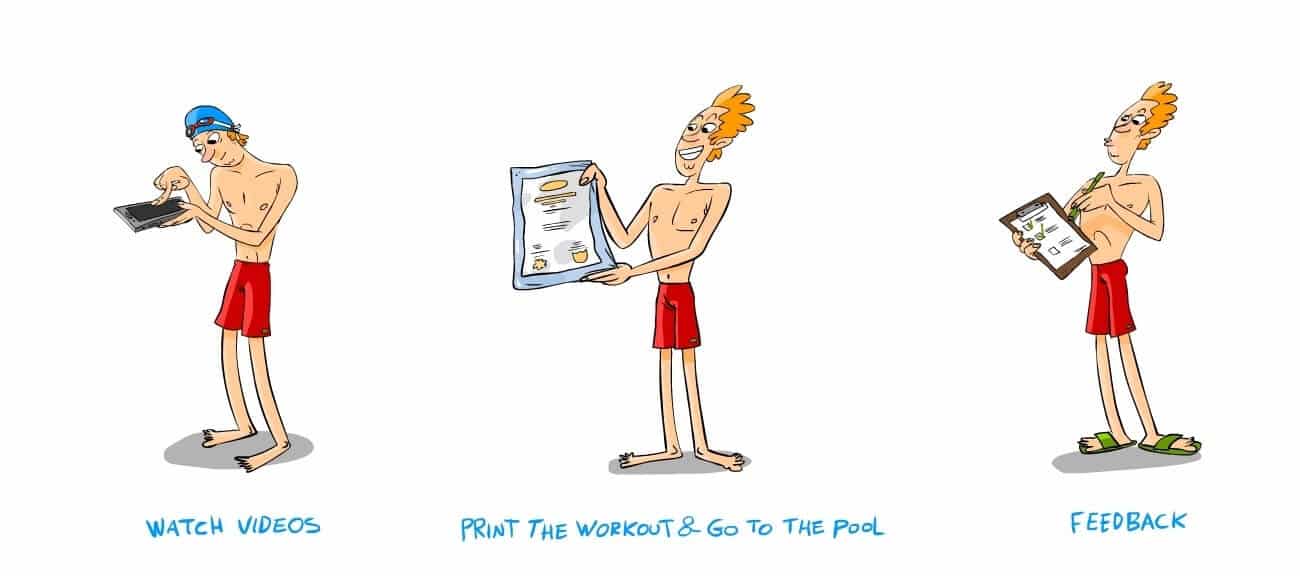 1.Watching videos, which are filmed above and below the water and allow you to understand exactly what you need to do.
2. Reading practice, the training itself, accompanied by pictures that can remind you of what you need to do when you are in the water and not in front of your computer screen, you can print the workout and take it with you to the pool.
3. Feedback, the best of all is that it leads you to your next destination, while the idea is to train correctly according to the rate of your own progress.
Each training session is repeated three times – first time there are things that you might forget and you maybe won't understand, and that's fine, and you're just doing what you remember. The second time after you saw some of the videos again you will understand and remember almost everything, and the third time you'll understand everything and it's going to be much easier. Only after you have done each workout three times, you move to the next training session, until  you reach training session number 10.
The program's so amazing that it takes your advantage and sharpens it, extends and strengthens the disadvantage and eventually you'll be a WEST swimmer.