Only 50 swimmers all around the world succeeded in swimming more than 24 hours and Guy is one of them.
Guy Cohen, an extreme athlete, broke the Israeli record for non-stop swimming, both in distance and in time, when he swam foe 24 hours straight as a part of the "swim from the heart" challenge, created by Ori Sela, the owner of "Water World", and Rambam Hospital, to raise awareness to cases of cardiac arrest.
This was not the first time Cohen (51) challenged his body to the extreme. Six years ago he began to run Marathons, but those were not challenging enough for him, so 18 months ago he ran the 250 km "Four Desert Race" in Madagaskar, in a 36 degrees heat and all his gear on his back. He was injured, so he turned to swimming. He started training under Ori Sela, who's known for his tendency to stretch the limits of human endurance. Sela himself was part of a six man swim from Cypress to Israel that broke the world record two years ago.
Cohen took to Sela right away. "I told Ori that if he has any crazy ideas, I was his man," he says. "I discovered open water swimming a year and a half ago, and found a wonderful world of swimming in the great outdoors." I needed to work on my swimming technique as well in order to succeed in the challenge, and I knew WEST swimming will do the job.
Cohen and another swimmer, Avishag Turek, started testing themselves in swimming long distances in the sea. Turek herself swam 42.2 km only recently under Ori Sela's training. But that was not enough for Cohen, who started to think about swimming for 24 hours straight.
In the beginning of the year he first heard of Sela's initiative with Rambam Hospital – Swimming For the Heart, and realized instantly this is what he should do.
15 years ago Cohen'd daughter, Neta, died of cardiac arrest on the first day of first grade.
"This is something I carry around with me," Cohen says, "although I don't go around talking about it. When I told Ori my story it took him two minutes of deep breathing, but he agreed to make the swim in Neta's honour."
Cohen, once an air force pilot and a CEO in the present, started training for the arduous task. "The biggest obstacle," he says, "is swimming at night. Our body is not built for activity during the night; the darkness, the cold…"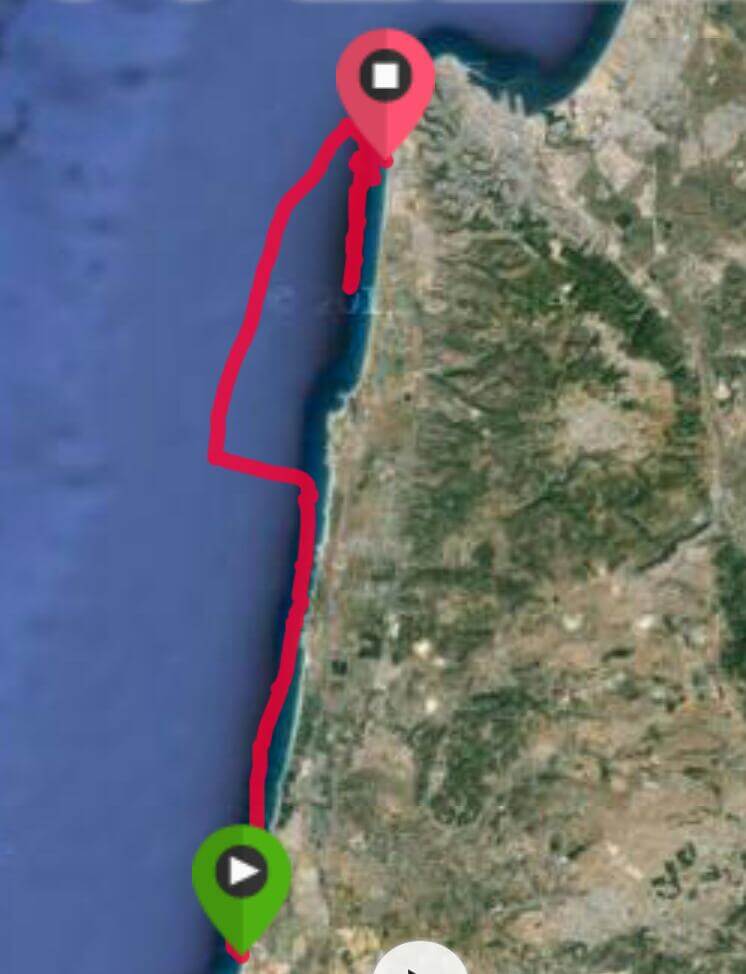 On Thursday morning he jumped in at Sdot Yam and began his swim north to Atlit. On Friday morning he finished the swim at Dado Beach in Haifa. A six man team escorted Cohen, including two skippers who volunteered the boat and Dr Doron Amosi, another member of the Cyprus-Israel swim. Cohen's 13 year old son was also on the boat, keeping an eye on his father. Throughout the 24 hour swim Cohen never once touched the boat. Every hour the swim was stopped for a few minutes so that the team can lower drinks, energy gels or fruit to him. He ingested exactly 300 calories each break to maintain his energy level.
The smooth sea favorable conditions helped Cohen, and he swam 70 km instead of the 60 that he had intended. There were no sharks, but a few sea critters joined him for part of the swim.
After 20 hours of swimming Cohen's body could barely keep itself warm due to the prolonged effort. "At some point I started shivering," he remembers, "but I tried to pick up the pace in order not to get to hypothermia. Whenever I felt any doubt of wished to stop I pushed them away. I told myself this is all in my head. I just had to keep telling myself I could do it."
His daughter was on his mind, the wound that never heals, but it gave him purpose. If she couldn't be helped, at least other people could, with the money raised by the swim, $52,000 thus far.
For the last few hundred meters his son jumped off the boat and joined him, and his daughter swam towards them from the shore, and so it happened that Cohen finished the swim in honor of his dead daughter with his two living children beside him, breaking the record and proving that nothing can stand in his way.
Upon reaching the shore he passed out for a little while, and a few days later was still "jetlagged", but promises to be back to full activity soon.
"If you prepare yourself correctly, mostly on the mental level" he concludes, "you can achieve much, and not only in sports. You have to deal with the difficulty, the pain and the time. I feel good with this challenge. I am here to tell my story."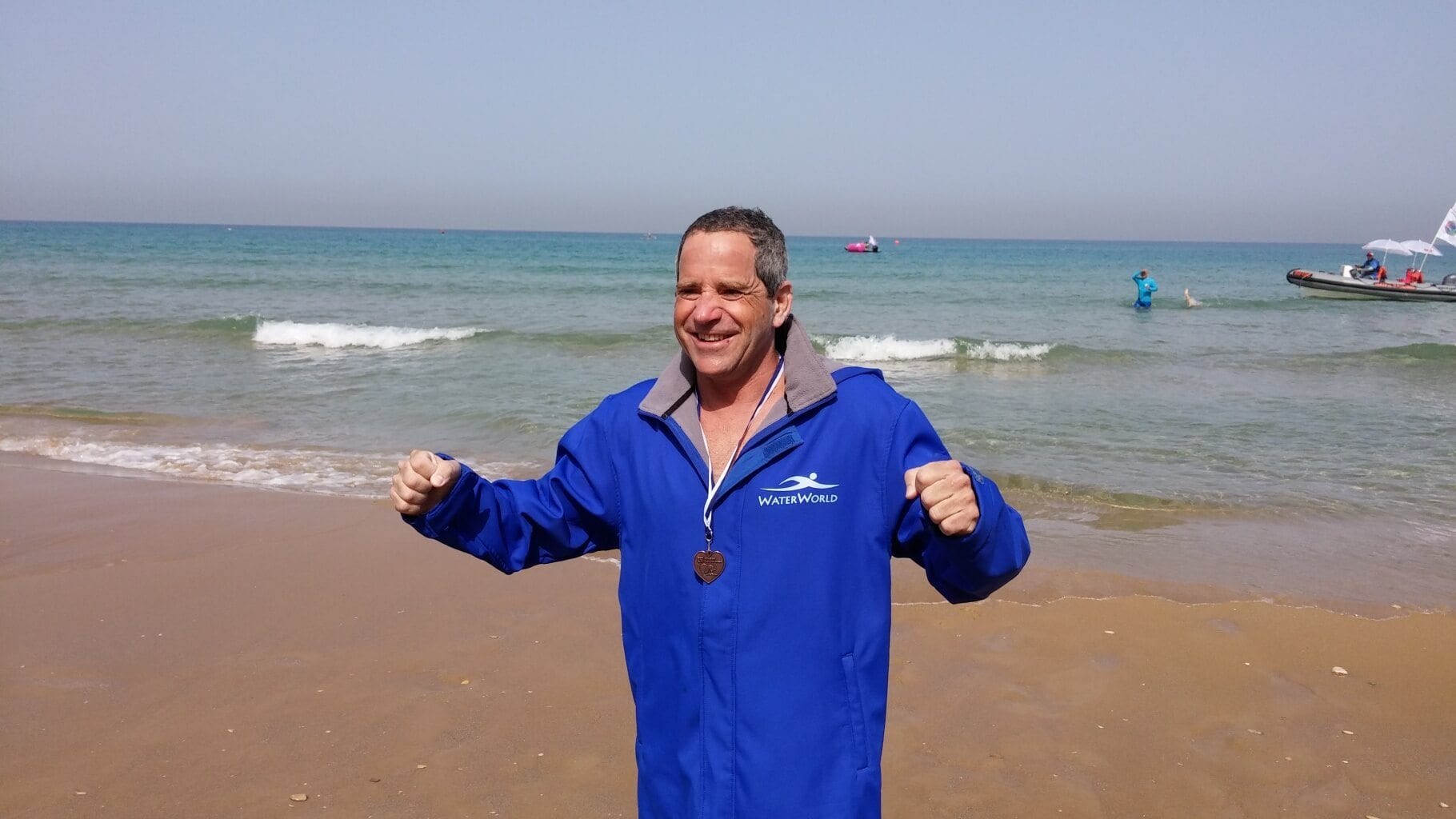 Guy's full swimming training program from 21K to 70K
If you want to treat lower back pain with swimming, to swim long distance, to swim faster? WEST swimming is defiantly for you.