How to train for parallel open water boat swim?
Swimming next to a boat can be amazing, but it can be very dangerous and frustrating as well if you don't train properly for the challenge.

Before we start it is very important to train with a coach in group swimming, and only when you feel you're ready and you can swim at least 2k  without stopping, go for the crazy swim. If you can finish this crazy swim on a beautiful Island  that's even better! Another thing to remember is  that the boat shows the way, we are parallel to the boat and move if the boat moves, it is easier for the swimmer to change direction fast than the boat.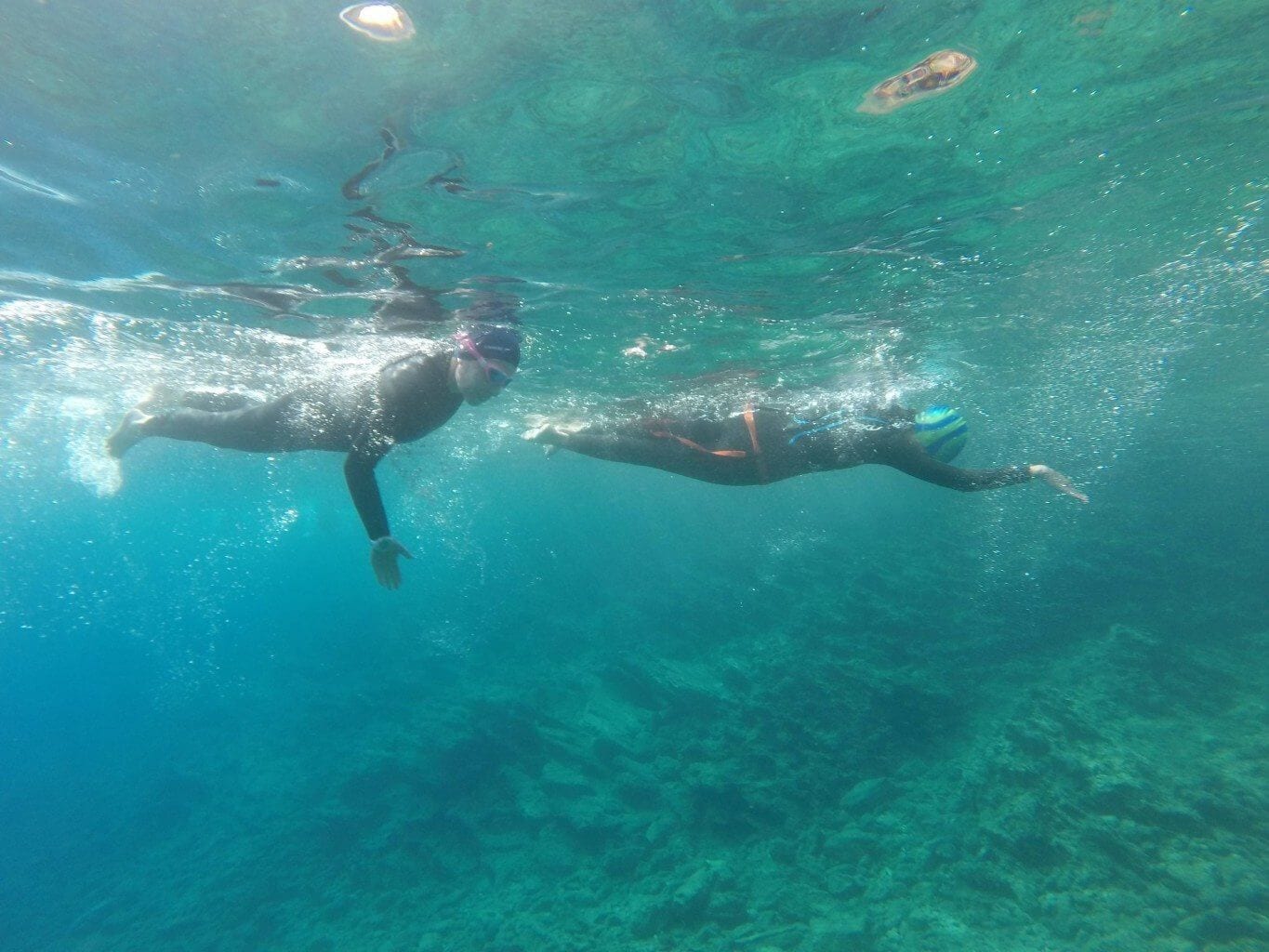 What do we need to work on, in order to be successful parallel to boat swimmers?? What swimming workouts should we practice?
Swimming in pairs parallel to each other and swimming with people that swim in a different pace than you do.
Swimming one after the other while swapping positions every 2 min without touching each other.
Swimming while mirroring your partner, swimming the same number of strokes and breathes as your partner to your partner every 2 strokes.
Swimming in groups of 4, 5 and 6 swimmers together.
Know your pacer and your "runner" (or group leader).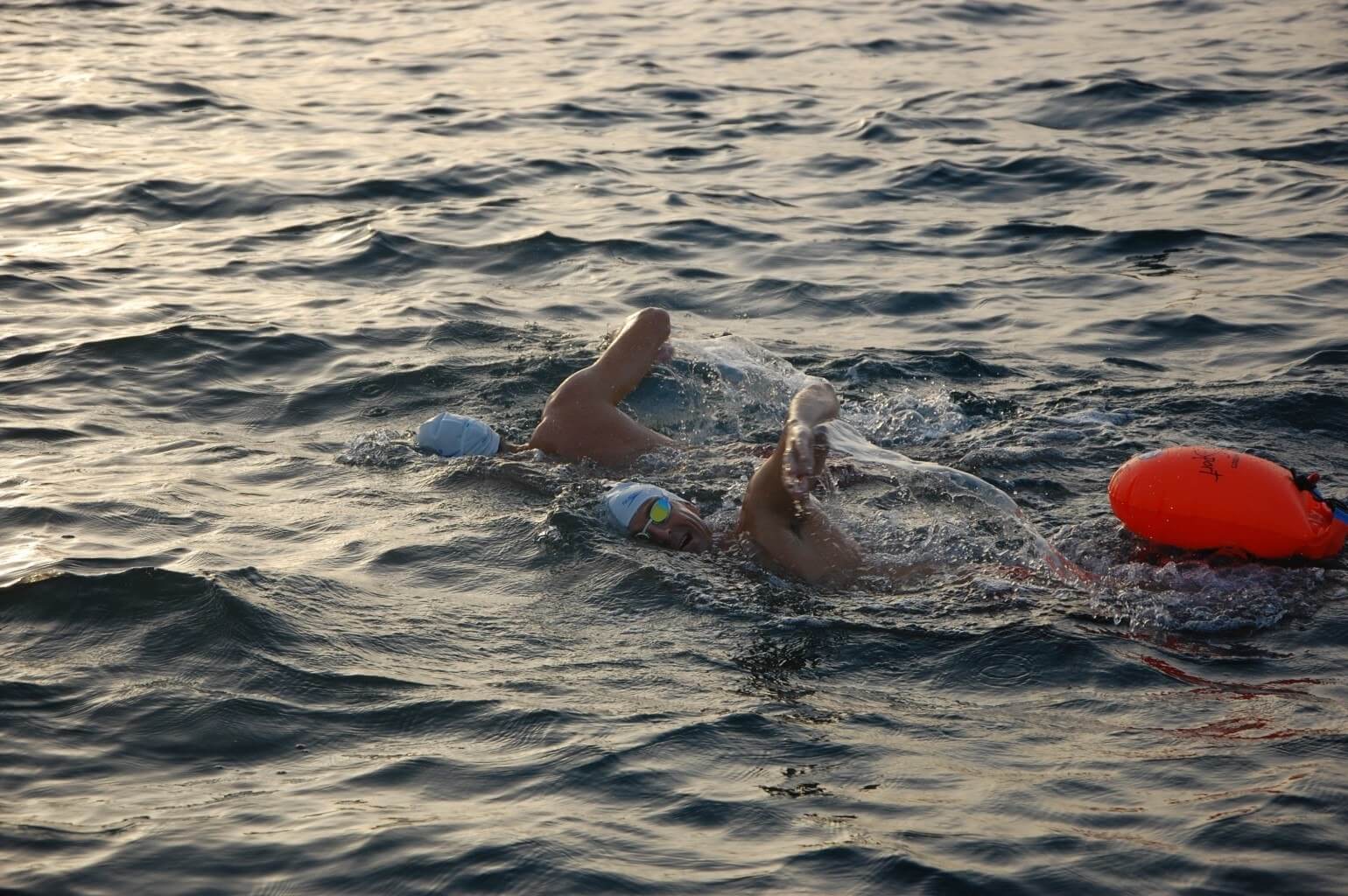 The hardest thing about swimming in open water is to know how to swim slower than your natural pace in long distance without touching your friend, especially in this parallel boat open water swim.
What is the most common mistake?
Swimmers that are close to another swimmers leg tend to shorten their stroke instead of drifting and gliding with easier and looser strokes.
What are the most dangerous parts?
Coming very close to the boat while swimming in meditation and not realizing you are so close, or winds and waves that let the boat drift towards the swimmers, if this scenario occurs, the  swimmers should change sides and swim on the other side of the boat, or distance themselves from the boat.
When swimming in 3 we will swim in a triangle, first swimmer is the pacer and 2 swimmers drafting on him. This formation helps us make sure no swimmer will stay by himself, and if we swim in a group of 5 swimmers, 2 swimmers swim at the front, 2 swimmers at the back and one in the middle.
The swimmer who takes the role of the pacer needs to swim in a long and steady swimming technique and increase his speed every 500 meters if possible, until the speed is high and the group is together, at first the pacer needs to look back and see from time to time that the group remains together, maximum 2 m from one swimmers to the other.
The "runner" is the fastest swimmer in the group, his role is the most important role in the group, as  he needs to push the swimmers away from the boat if they get too close to it.He's also responsible to swim up to the front of the group in order to lower the speed in case it is necessary. He is called a "runner" because he needs to be able to sprint to the front from behind as fast as he can, in case something happens, especially during a night swim when it's more challenging to keep the group aligned.
If training in open water next to a boat at night it is recommended that the boat will sail without any lights on, and only the swimmers will carry a red blinking light on themselves so they can better identify each other's location.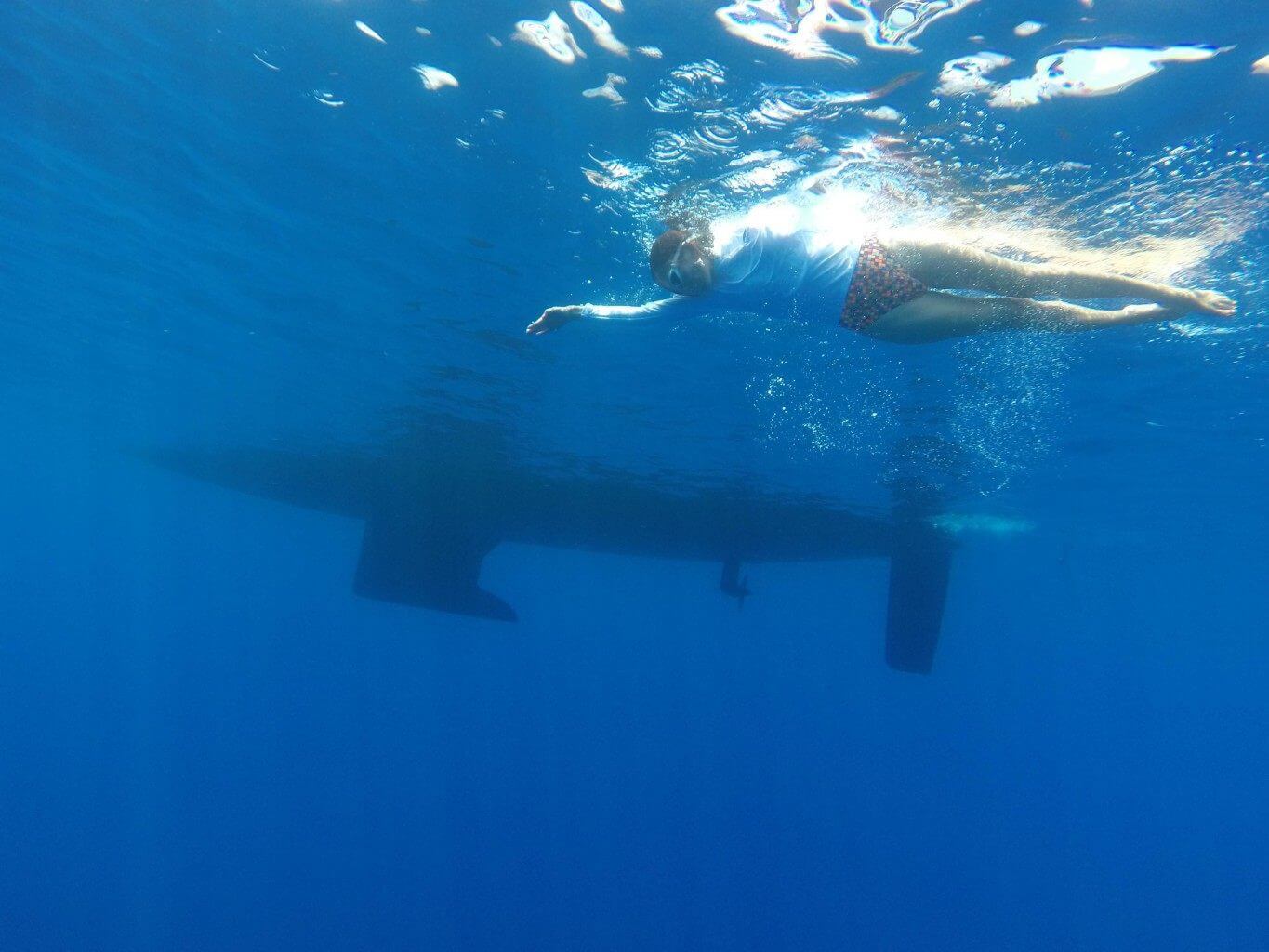 Or to swim up front in order to lower the speed of the group, he is called a "runner" because he need to sprint front behind as fast as he can, if something happens especially during a night swim.
If training in open water next to a boat at night it is recommended to swim without lights on the boat, and a red blinking light on the swimmers.
The second most important think when swimming in a group, parallel to boat in open water is to stick together as pairs. If your partner needs to stop for any reason – fix his goggles, his buoy,he doesn't feel well or anything else, you stick together with your him.
And the most important thing, when you finish a 3-5 k from a boat and you managed to stick together and everything went just great – you are allowed (or must!) to have a huge smile and shout.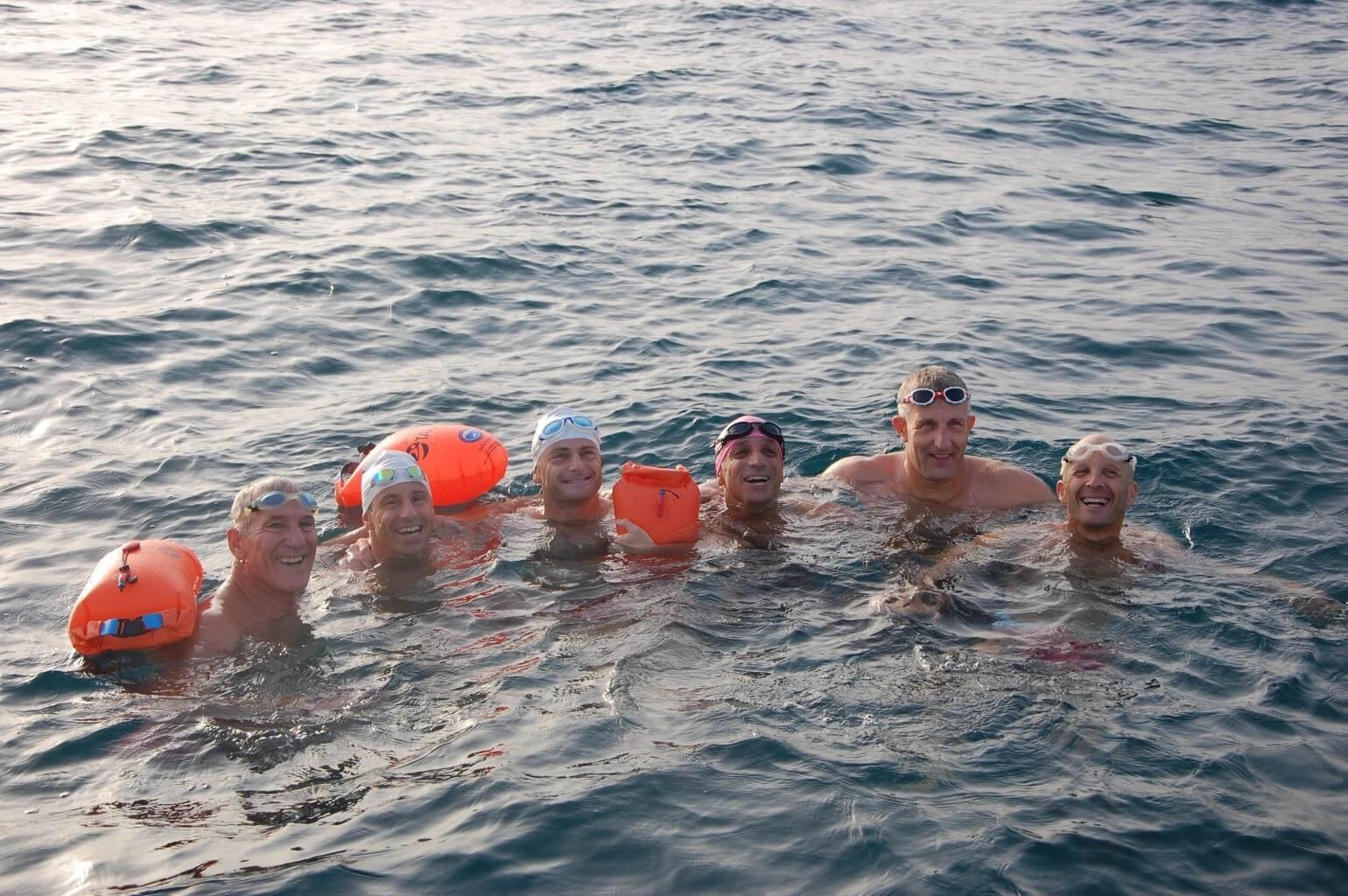 In order to learn more about this unique swimming technique, fill in the swim WEST questionnaire and get a 50% off coupon on your first swim online course >>>